Working with Universal & JCDecaux we came up with a design concept and followed this through to fabrication and installation for the launch of the film Fast & Furious 8.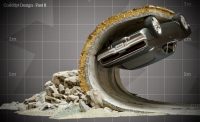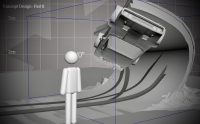 To create the Dodge Charger car we worked with the 3D model provided by the client. This element was manipulated to fit onto an upturned road which we modelled. As we had a 3D model of the build we could use this to programme the 7-Axis Robot. The car was milled in sections then assembled and finished before heading into moulding and casting.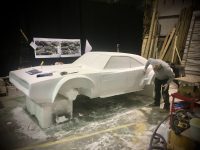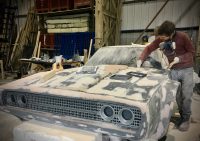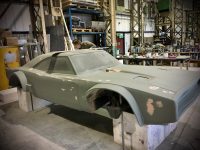 From here a mould was taken from the car and a cast created which meant it was lightweight enough to be hung from the road. Work on the rocky road and title treatment continued behind the scenes.
For the details in the car, we 3D printed each and every element, in fact the only bought element on the car is the windscreen wipers.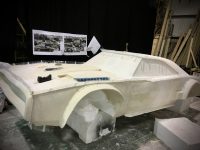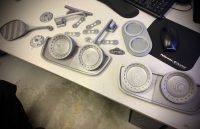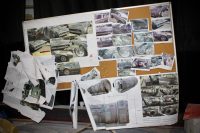 The only elements of the car that we haven't made are the windscreen wipers, everything else has been designed and created - either a 3D print, laser cut metal piece or resin cast!
Matt Wild - Director
Our finishing team worked hard to create a perfect finish ready for spray painting. A mixture of paint finishes and vinyl application made sure the car had all the details that feature in the original Dodge Charger.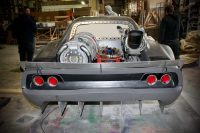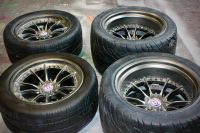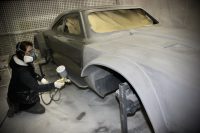 Managed by our project management team, the build went on to tour several shopping centres across the UK covering London, Cardiff, Leeds & Glasgow. To compliment the experiential activity we created a mechanic themed retail unit where commuters could purchase F8 merchandise.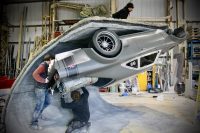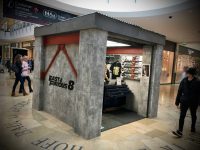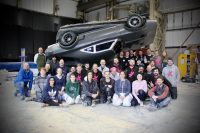 We have worked with Wild Creations on a number of projects, each one of which simply blows us away. The teams detailed modelling skills, intricate processes and collaborative nature, always help to bring the film world into the real world.
Andrew Mullins - Creative Solutions Director, JCDecaux