We worked with Sipsmith Gin to create a bronze style statue of their famous swan to celebrate and showcase their partnership with Wimbledon 2021 Championships "The official Tennis of Sipsmith Gin".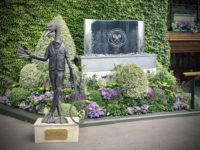 This project utilised the skills of our head sculptor Samantha to recreate the Sipsmith swan using references provided to keep true to the character and aesthetic of the brand, especially when it has as much personality as this one!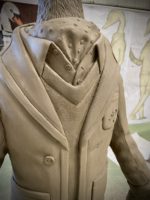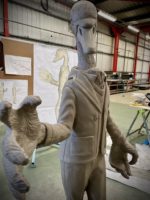 "It was great to work for such a well known brand, and to create such a fun character! Knowing the statue would be at such an iconic event as Wimbledon was really exciting!"
Ceri Horton-Thomas - Prop Maker, Wild Creations
The next key stage was to mould and cast the sculpture, using silicone to ensure all of the small details that had been sculpted in were present in the final cast. After this process, time is spent finishing the cast and finally it gets a base coat spray, then the scenic fun begins!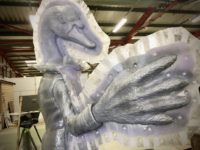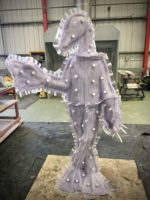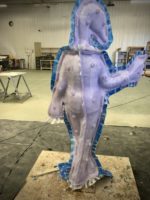 Our scenics did multiple samples to get a style that our clients liked, it was important to pick up the level of detail from the sculpt and to make people think it really was bronze!