We worked with Solvin Solutions to create a new space themed exhibition for the Winchester Science Museum. The project involved us designing and creating several themed sets for different zones of the exhibition.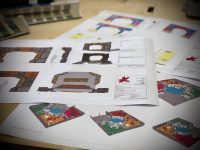 The build, run by our carpentry department, utilised the use of our flat bed CNC. The CNC machine enabled us to created detailed themed panels which could be layered to create the space craft themed effect.
Each zone had a set that was designed to fit the museum building. Our scenic artists painted the sets and vinyl graphics were added for the finishing touches.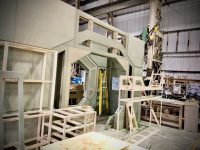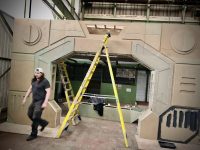 The exhibition opened on time, within budget with a massive WOOOW factor.

Wild Creations did an amazing job delivering this vision, it's always a pleasure to work with them and I cannot recommend them highly enough
Clive Ramble - Creative Director, Solvin Solutions Ltd